For today's artist I admire, I have chosen
Chimamanda Ngozi Adichie.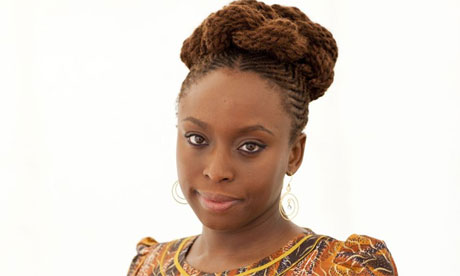 I learned about Chimamanda quite by accident while visiting the
TEDTalks website
a few weeks ago. I was amazed with her talk called:
The Danger of a Single Story.
Chimamanda is a fiction writer born and raised in Nigeria, currently living in the United States. Her name means: "My God will never fail". In addition to writing some really successful, award-winning novels, she is also a lecturer and speaker. She grew up in a university town in Nigeria called Nsukka. Her father was a professor and her mother a university administrator. Part of her childhood was spent living in the house where renowned Nigerian novelist,
Chinhua Achebe
, lived. His work, When Things Fall Apart, is part of the canon post-colonial literature circles.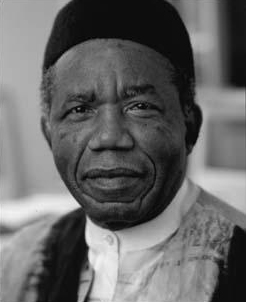 I saw all this to say, the story of this woman's life is remarkable. First of all, she's gorgeous, dark-skinned, and poised. She is an amazing speaker in interviews and before an audience. She is another great example of the many intellectual, confident, intelligent Black women who lives in Africa and the world. At the age of 31, in 2008, Chimamanda was awarded the McArthur Fellowship valued at $ 500, 000. Her first novel
Purple Hibiscus
was published in 2003 and widely received. In total, she she has written four books. Although, I have not read them yet, she gives me a larger sense of what I can do with my life and aspire to be. She reminds me of why I write, continue write, and the way I wish for my audience to engage with my work. She is inspired to write books about characters like herself. Growing up in Nigeria, she talks about reading
a lot
of books, which I also did. All of these books were from England and the United States, the character eating apples and playing in the snow-- activities which she did not experience in Africa. She mentioned how much her world changed when she read
African
books, books with characters she could identify with and recognize. This changed her and her perception. I had a similar experience. Although, I did have
access
to books with characters who looked like me, they tended to be mostly African-American. It was not until I read a book called
Harriet's Daughter
by
m. nourbese phillip
, I had not read a book about a Black girl like me living in Toronto.
I quickly fell in love and tried to find more books featuring characters of a Caribbean-background. One night last year, I had trouble falling asleep with the thought,
"Who will write our stories?"
Like Chimamanda, I wish to tell stories from different perspectives and stories that are unique. I like that she listened to her heart when she realized she was not happy about what she was doing. Chimamanda came to the United States to attend medical school however she was not satisfied. As a result, she decided to follow her heart and pursue her love of writing. She completed a Master's degree in Creative Writing from Johns Hopkins University and another Master's degree in African Studies from Yale University. Today, she is a successful writer, lecturer, and leader in her field. (D'uh! She gave a TEDTalk.) She even presents writing workshops in Nigeria to help people tell their own stories. I look forward to reading some of Chimamanda's books this summer.