Here is another e-mail from an American Blue Butterfly reader: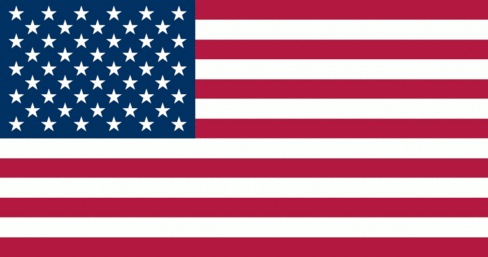 Blue Butterfly...very much enjoying your blog (as much as one can enjoy reading a blog such as this). I can't remember the date I discovered my lump, as everything went so quick. But it must have been early-mid May 2011. I was told things might not be so good, but they ran some tests & they told me everything seemed okay, but they would really like me to see an otolaryngologist on May 31st & in the mean time also get a CT scan done. On May 20th I got a CT scan & on May 22nd we had a devastating tornado hit the town where I live (wiped out 1/3 of the town including my childhood home, where my mom still lived, & my entire childhood neighborhood). On May 23rd I was told my CT scan was concerning, but the ENT would have to discuss it further with me. On May 31st the ENT did a fine needle aspiration. He told me that my CT did look concerning & that from his experience it looked like thyroid cancer & most likely papillary. I saw him again one week later (June 7th) and he said my needle biopsy was inconclusive because there was too much fluid. After some questioning he decided to do surgery on June 10th. That evening I was told by my family that yes I had been diagnosed with Papillary Thyroid cancer. I have not been allowed to take ANY meds yet. I see an endocrinologist next Thursday in regards to I-131. I am currently on one of the worst emotional roller coaster rides I have ever been on (or as you call it "hypo hell"). I have a history of depression & anxiety, but THIS makes the past look like a walk in the park. I just happened to stumble on your blog by doing a search to see if I could color my hair before I do I-131 (as I feel a pampering day, should I be able to muster the energy, is in order for me to have some sort of enjoyment). The exact wording was on ask.com "is it okay to dye my hair and do I131 treatment" & upon reading the "teaser" that goes with the result I needed to know what was going on. So far I have only read the "Getting through it" tab & a couple of other posts & also looked at your blue butterfly pics. It's odd but I was thinking about a butterfly tattoo myself a couple of days ago w/ something like my surgery date or something like that under it. But didn't know why I was thinking butterfly, but now I understand. I am looking forward to reading some of your other posts. I have really kept a lot of this to myself & only talked to a few VERY close friends & family. Your blog has made me feel like it's okay to talk to someone about it. I have face booked a friend of mine who works in hospice to find out if she can put me in touch with a support group & will be looking for one online too. Your "Girl is dissatisfied with diagnosis and the fact there is no know cause to cancer." line resonates with me. I have searched online & asked the ENT (he was also my surgeon). I just find out there are no answers. The weird thing is, nobody on either side of my family has thyroid problems. Even though I have talked to a few people I feel like nobody else understands because they have not gone through this. I know my thoughts here are quite sporadic, however it is approx. 2:30am where I am (I am ssssssooooo tired, but having trouble sleeping) & it seems like the sporadic thoughts are one of my hypo symptoms. Well, your blog is a blessing to me & I just thought you should know. Also it is helping me to realize I am not alone, that other people have gone through this & TY for making your thoughts & feelings available.
My Response:
Dear Reader,
Thank you for taking the time to e-mail me and I send you props for reaching out. I too kept my thyroid cancer a secret and told very few people at the start of my diagnosis last November. By March/April, I was ready to reach out so I could totally relate to your need to "keep it local" and tell only your nearest and dearest. I understand that there are so many reasons not to share it with others (work, social stigma, guilt, blame, fear, privacy, etc...) I think I felt many of those. It may help you to know that you are not alone. I hope that my blog continues to inspire you and accompany you on our journey. I started it at first for therapy for me and as a way to reach out and announce to the world in my own way, my cancer journey. I also wanted it to be a resource that I could have used when I first was diagnosed. (I really wanted to connect with someone's story of thyroid cancer and know a firsthand experience.) Thank you for sharing.
Wishing you health, strength, and happiness,
Blue Butterfly